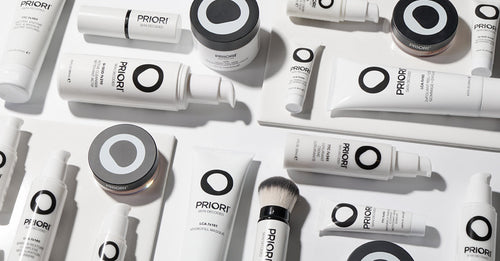 Adaptive Skincare
---
LESS IS MORE
PRIORI® was founded in 2005 as a pioneer in biotech-based skincare innovation. PRIORI's proprietary science delivers to your patient's skin the perfect combination of actives it needs in real-time. Fewer products, better performance, personalised for every skin type.
Everyone is different and so is our skin at cellular level. Instead of formulating each product with one or two key ingredients, PRIORI® combines multiple powerful actives into super-hero skin complexes. Thanks to these proprietary complexes, each PRIORI® product and collection is multi-functional, therefore, responds better to the individual needs of the skin.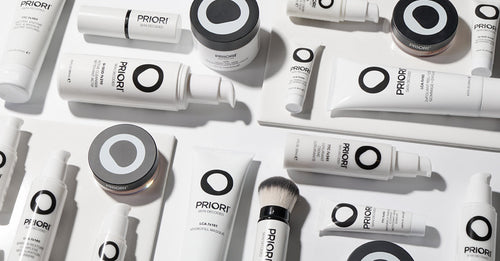 ---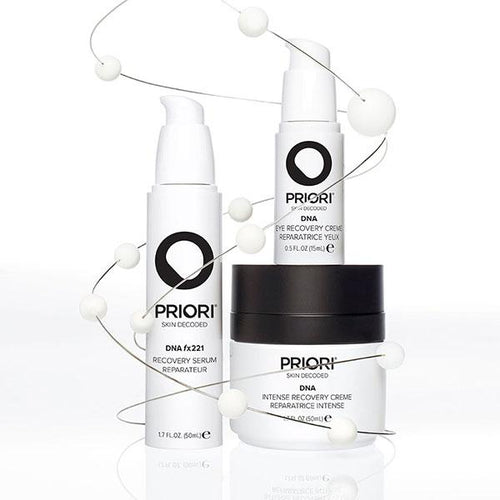 PRIORI® IS A SKIN SCIENCE BRAND
---
Based in San Diego's Biotech Valley, PRIORI'S skin-focused scientists over the years have formulated major breakthroughs in skincare: developing the Alpha Hydroxy Acid line, Idebenone, DNA Repair Enzyme, TETRA, Genetic Protection Factor and LED Red Light Therapy.
PRIORI's commitment is to continuously bring new, proven skin science to the market, so regardless of age, gender and ethnicity, your patients can achieve their ideal skin. Chronological skin ageing is inevitable, however, when addressed efficiently, at any age, its symptoms can be treated. Formulated with powerful antioxidants, correctors and protectors, PRIORI® products offer skin solutions adapted to every step of the individual skin ageing process, whether you are 20, 40 or 65!
---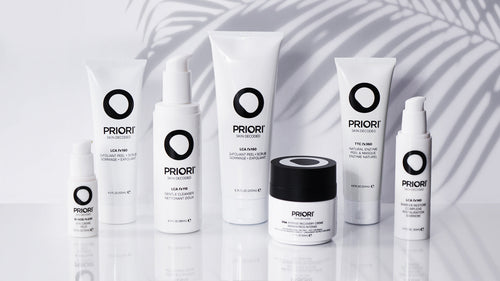 Skin decoded
---
All PRIORI® products are formulated to read your patients skin and decode its very specific needs for replenishment, hydration, protection and recovery.
PRIORI® also offers a range of Professional Peel Systems that are non-invasive and deliver visible results with minimal down time. They can be used to address a variety of patient concerns including pigmentation, lines and wrinkles, sun damage, hormonal blemishes and
retexturising.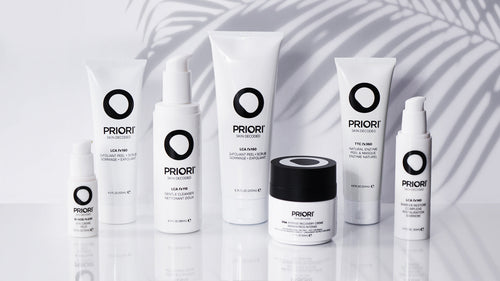 LCA Complex

Lactic Acid plus Vitamins A, C, E & Pro Vit A -- Offers skin superior, damage-free exfoliation, hydration and normalization to any conditions. Prepares the skin for the very best results while increasing natural hyaluronic responses for in-depth hydration.

Q+SOD Complex

Highly concentrated Super Oxide Dismutase plus CoQ10 --Ultimate antioxidant protection for modern day skin needs. Works to mimic how natural antioxidants function within the skin to offer supreme correction and protection to your cells.

Triple Turmeric Complex

A compound of three turmeric actives, green tea, grapeseed and licorice -- Dramatic antioxidant, anti-inflammatory and anti-redness benefits, as well as skin brightening ability and tyrosinase inhibition to treat pigmentation.