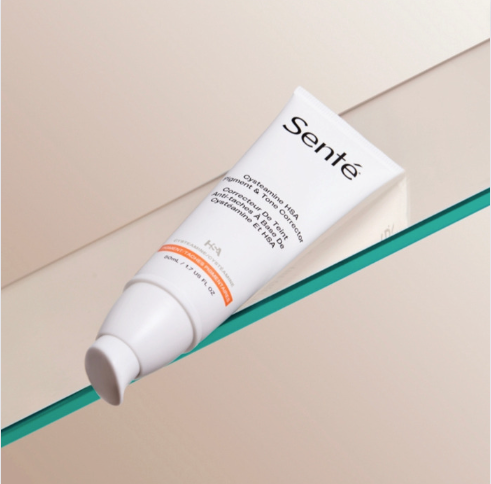 Senté
---
The Path To Your Best Skin Starts With Senté
Senté exists to put its technology and professionally vetted formulas to work for all skin tones and types. To cut through the hype with purposeful products. To give you exactly what your skin needs.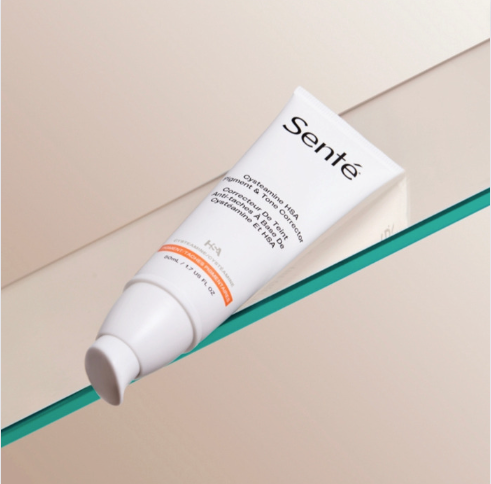 ---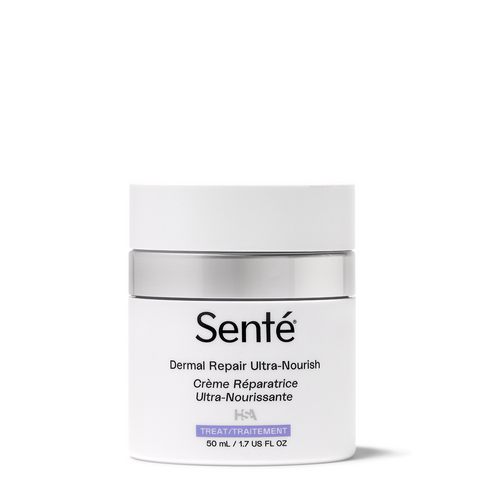 The Only Skincare Containing HSA
---
Healthy, Even-Looking Skin
Our technology and hero ingredient, Heparan Sulfate Analog (HSA), replenishes
your skin's repair molecule to reduce inflammation and restore even skin tone.
Backed by clinical studies, Senté formulas empower your skin's dermal cells to go to work for you.

---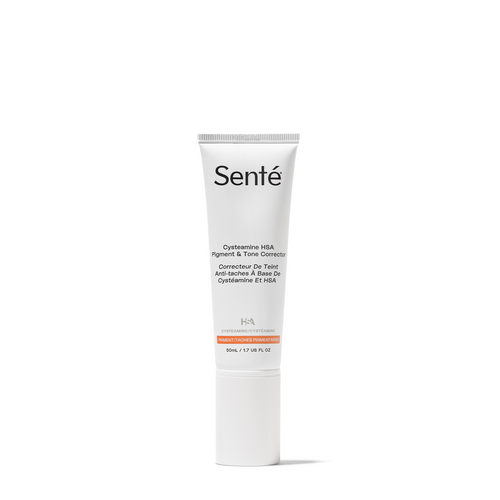 Cysteamine + HSA
---
Heparan Sulfate Analog (HSA), Cysteamine HCI, Niacinimide, THD Ascorbate, phospholipids.
Hyperpigmentation cream with Cysteamine and HSA for more
even-looking skin and improved appearance of dark spots.